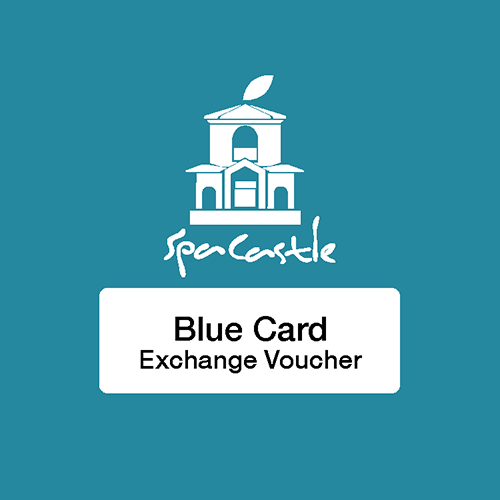 Blue Card (Gift Card)
Gift Card Balance: $200.00
Price: $200.00
---
Our Spa Castle Blue Gift Card can be purchased in increments of $50 ($50, $100, $150) up to $300 and used as a credit card with the desired amounts above. This gift card will give you credit for entrance and spa services.
You will receive a voucher for the gift card, which must be handed in at the Reception desk at Spa Castle. Upon redemption of the voucher, you will be given a physical gift card with the amount you purchased. A valid form of ID must be shown at time of redemption. Please, make sure to redeem your gift card voucher before the expiration date.
*A valid photo ID must be shown at time of redemption.
*This voucher and the physical gift card you receive upon redemption can be used only at our Spa Castle College Point, NY.
*No extensions, refunds, or exchanges will be issued on any Gift Certificates/Gift cards/Vouchers.
* After 24 months, a monthly dormancy fee of $5 will be assessed.